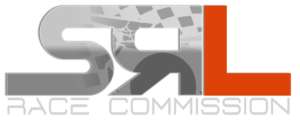 SERVER 1 (LIVE)

CLASS
Nickname
STEAM/GAME NAME
COSTR
#
CAR
SRL TEAM
QUAL
LAPS
TIME
BEST LAP

P.TI

RACE COMM

P2

1

ChrisW
Chris Wieser
31
P2 – DMD P21
Virtual Racing Italia

01:53.789

26
  51:43.8980
01:54.9230
17
P2

2

danielerulez
Daniele Pace
31
P2 – DMD P21
Virtual Racing Italia
01:54.101
26
+00:07.0430

01:54.3890

14
P2

3

docyoda
Luca Guatteri
33
P2 – MISTRAL M531
Absolute Motorsport
01:54.872
26
+00:25.4400
01:55.1990
12
P2
4
Luigidaprea
Luigi D'Aprea
20
P2 – DMD P21
Ballas Sim Racing
01:54.640
26
+00:53.4740
01:54.7390
10
P2
5
carlo vignaroli
Carlo Vignaroli
60
P2 – DMD P21
Virtual Racing Italia
01:55.293
26
+01:01.5950
01:55.8020
8
P2
6
Gianclaudio
Gianclaudio Croce
17
P2 – RADICAL SR9 AER
Virtual Racing Italia
01:55.621
26
+01:04.1540
01:56.3510
7
P2
7
Milan Rajkovic
Milan Rajkovic
20
P2 – DMD P21
01:55.984
26
+01:05.8970
01:54.8040
6

CLM425: -4 pti [MODERATA]

P2
8
Riccardo Gengotti
Riccardo Gengotti
7
P2 – MISTRAL M531
01:55.790
26
+01:17.6330
01:56.2750
5
P2
9
pres666
Gianluca Paolinelli
8
P2 – MISTRAL M531
Absolute Motorsport
NO TIME
26
+01:19.0180
01:56.0250
4
P2
10
Gian Luca Fulgoni
Gian Luca Fulgoni
3
P2 – DMD P21
Ballas Sim Racing
01:55.874
26
+01:41.9870
01:56.7550
3
P2
11
antonio
Antonio Armiento
63
P2 – MISTRAL M531
Ballas Sim Racing
01:56.166
22
DNF
01:56.2290
2

CLM420: -4 pti [MODERATA]

P2
12
Ivano Billeci
Ivano Billeci
18
P2 – RADICAL SR9 AER
Virtual Racing Italia
ASS
0
GT3

1

Niki312T2
Francesco Panebianco
77
GT3 – MERCEDES AMG GT3
Ballas Sim Racing

02:01.004

25
+1 lap

02:01.3530

25
GT3

2

Andrea De Stefanis
Andrea De Stefanis
77
GT3 – CORVETTE C7 GT3-R
02:01.494
25
+1 lap
02:01.4740
22
GT3

3

Krimi7
Christian Malghera
31
GT3 – CORVETTE C7 GT3-R
Grid Racing Team Italia
02:01.634
25
+1 lap
02:01.8460
20
GT3
4
Luca Scalari
Luca Scalari
37
GT3 – AUDI R8 LMS
Absolute Motorsport
02:02.187
25
+1 lap
02:02.5220
18
GT3
5
michelerok
Michele Roccon
31
GT3 – CORVETTE C7 GT3-R
Grid Racing Team Italia
02:01.980
24
+2 laps
02:03.0040
16
GT3
6
Marco Intrieri
Marco Intrieri
77
GT3 – CORVETTE C7 GT3-R
Ballas Sim Racing
02:03.637
24
+2 laps
02:03.2720
14
GT3
7
biddazzo
Marcello Caserta
89
GT3 – MERCEDES AMG GT3
Absolute Motorsport
02:03.038
24
+2 laps
02:03.1400
13
GT3
8
diego gandelli
Diego Gandelli
911A
GT3 – PORSCHE 911 GT3 R
NO TIME
24
+2 laps
02:04.2830
12

CLM___: -6 pti [GRAVE]

GT3
9
Irondrummer87
Antonino Luppino
13
GT3 – CORVETTE C7 GT3-R
Absolute Motorsport
02:04.290
24
+2 laps
02:04.8230
11
GT3
10
seby lupo
Seby Lupo
69
GT3 – CORVETTE C7 GT3-R
Ballas Sim Racing
02:05.376
24
+2 laps
02:05.5300
10
GT3
11
GianmariaZerbato
Gianmaria Zerbato
2
GT3 – MCLAREN 650S GT3
Virtual Racing Italia
02:04.128
24
+2 laps
02:03.9260
9
GT3
12
PUPONE777
Domenico La Barba
31
GT3 – CORVETTE C7 GT3-R
Absolute Motorsport
02:05.421
24
+2 laps
02:06.3050
8
GT3
13
lucianomerlino
Luciano Merlino
58
GT3 – MCLAREN 650S GT3
Ballas Sim Racing
02:02.927
16
DNF
02:03.0140
7
GT3
14
OneZeroOne
Fabrizio Pileri
9
GT3 – MCLAREN 650S GT3
02:04.215
15
DNF
02:04.4340
6
GT3
15
Scigasacchi
Pablo De Stefanis
77
GT3 – MERCEDES AMG GT3
02:03.013
7
DNF
02:03.6190
5
GT3
16
abr80
Antonio Bruno
50
GT3 – AUDI R8 LMS
eRacing Team
02:04.936
12
DQ
02:04.9340
4
GT3
17
SiSonoIo1995
Berto Mazzotti
31
GT3 – CORVETTE C7 GT3-R
Grid Racing Team Italia
ASS
0
GT3
18
SteveWarriors
Stefano Guerrieri
31
GT3 – CORVETTE C7 GT3-R
Absolute Motorsport
ASS
0

RITIRATO DAL CAMPIONATO

GT3
19
dario capasso
Dario Capasso
6
GT3 – AUDI R8 LMS
ASS
0

SERVER 2

CLASS
Nickname
STEAM/GAME NAME
COSTR
#
CAR
SRL TEAM
QUAL
LAPS
TIME
BEST LAP

P.TI

RACE COMM

P2

1

Eros.Figoni
Eros Figoni
3
P2 – DMD P21
Virtual Racing Italia

01:55.053

25
  50:44.3930

01:55.3770

10
P2

2

Andrea Bettini
Andrea BETTINI
31
P2 – DMD P21
Virtual Racing Italia
01:55.831
25
+00:23.8310
01:56.5370
8
P2

3

BTRAXX
Giuseppe Casadio
4
P2 – DMD P21
Ballas Sim Racing
01:56.872
25
+00:59.2650
01:57.4500
6
P2
4
Przemek
Przemek Pruszynski
60
P2 – DMD P21
Virtual Racing Italia
01:58.068
25
+01:03.8840
01:57.7510
5
P2
5
tooslow
Marco Mancini
3
P2 – RADICAL SR9 JUDD
Vera Pelle Sim Racing
01:56.713
25
+01:06.2960
01:57.1350
4
P2
6
dragon76ita
Gianluca Mazzarella
27
P2 – RADICAL SR9 AER
Vera Pelle Sim Racing
NO TIME
24
+1 lap
01:59.3950
3
P2
7
Fabio Galle
Fabio Gallè
5
P2 – RADICAL SR9 AER
01:56.144
24
DNF
01:55.7340
2
P2
8
lorenzo colafrancesco
Lorenzo Colafrancesco
5
P2 – RADICAL SR9 AER
Virtual Racing Italia
01:58.614
13
DNF
01:58.8320
1
P2
9
Ch3chu
Jesùs Collados
45
P2 – DMD P21
02:01.312
8
DNF
01:59.1570
0
P2
10
Mihajlo Djuric
Mihajlo Djuric
31
P2 – DMD P21
ASS
0
P2
11
Mirko De Santis
Mirko De Santis
26
P2 – RADICAL SR9 AER
Vera Pelle Sim Racing
ASS
0
P2
12
Daniele Giuffrida
Daniele Giuffrida
38
P2 – MISTRAL M531
Ballas Sim Racing
ASS
0
GT3

1

Davide Ragni
Davide Ragni
30A
GT3 – MERCEDES AMG GT3
02:03.944
24
+1 lap
02:04.2650
16
GT3

2

Ramo
Omar Spano
81
GT3 – NISSAN GT-R GT3
Virtual Racing Italia

02:03.2370

23
+2 laps

02:04.2490

13
GT3

3

mirko cerretani
MirkoCerretani
12A
GT3 – PORSCHE 911 GT3 R
Ballas Sim Racing
02:06.006
23
+2 laps
02:04.6580
11
GT3
4
FearTheSock
Stefano Merazzi
99
GT3 – MCLAREN 650S GT3
02:05.542
23
+2 laps
02:05.4500
10
GT3
5
Luca Marangon
Luca Marangon
6
GT3 – AUDI R8 LMS
Ballas Sim Racing
NO TIME
23
+2 laps
02:05.8190
9
GT3
6
Stefano Scrima
Stefano SCRIMA
66
GT3 – AUDI R8 LMS
Ballas Sim Racing
02:06.587
23
+2 laps
02:07.1930
8
GT3
7
maxtuning69
Massimo Moscarda
73
GT3 – PORSCHE 911 GT3 R
Virtual Racing Italia
02:07.605
23
+2 laps
02:06.5830
7
GT3
8
nicmat 205
Mattia Nicolini
66
GT3 – AUDI R8 LMS
02:07.510
22
+3 laps
02:08.5670
6
GT3
9
Ita_vs_Stig
Marco Camalleri
1
GT3 – MCLAREN 650S GT3
Virtual Racing Italia
NO TIME
22
DNF
02:05.6300
5
GT3
10
Alessandro Vannozzi
Alessandro Vannozzi
69
GT3 – CORVETTE C7 GT3-R
Absolute Motorsport
02:03.750
17
DQ
02:04.0980
4
GT3
11
Desmoarturo84
Arturo Bonaventi
6
GT3 – MCLAREN 650S GT3
Ballas Sim Racing
ASS
0
GT3
12
tobias
Tobias Schreiber
32
GT3 – NISSAN GT-R GT3
ASS
0
GT3
13
Ivan Jevtic
Ivan Jevtic
171
GT3 – NISSAN GT-R GT3
ASS
0

SQUALIFICATO PER 3^ ASSENZA

GT3
14
Mauro Frabetti
Mauro Frabetti
79
GT3 – MCLAREN 650S GT3
ASS
0
GT3
15
SimonePuglisi
Simone Puglisi
4
GT3 – PORSCHE 911 GT3 R
Ballas Sim Racing
ASS
0
GT3
16
roberto555
Roberto Padovan
23
GT3 – NISSAN GT-R GT3
ASS
0

SQUALIFICATO PER 3^ ASSENZA

GT3
17
FrancescoG
Francesco Gervasio
12
GT3 – BMW M6 GT3
ASS
0

SQUALIFICATO PER 3^ ASSENZA

GT3
18
andodone
Alessandro Dalledonne
96
GT3 – BMW M6 GT3
ASS
0

SQUALIFICATO PER 3^ ASSENZA

GT3
19
Thegodfather6571
Leo Monroe
69
GT3 – CORVETTE C7 GT3-R
ASS
0

SQUALIFICATO PER 3^ ASSENZA
Segnalazione DS*
Nonostante la sanzione comminata la precedente gara da questa RC che gli inibiva le qualifiche, Diego Gandelli usciva dai box nella sessione Q ed effettuava alcuni giri sul tracciato. L'inibizione alla sessione di qualifiche ha come intrinseco obbligo quello di permanere ai box onde non generare alcun tipo di ostruzione ai concorrenti in pista. Attenua il comportamento il fatto che Gandelli non abbia segnato alcun tempo valido, il che assolve in parte la sanzione irrogata, ma si deve anche valutare che si tratta di reiterazione nell'inadempimento di prescrizione.
*segnalazione giunta dalla DS, ma erroneamente non inserita alla prima stesura del referto.
Si commina a Diego Gandelli la sanzione della decurtazione di 6 (sei) punti in classifica [SRL RATING GRAVE]
Reclamo per contatto in fase di sorpasso al giro 14. Si apprezza l'errore di Armiento (P2) nel sorpasso di Zerbato (GT3). Nonostante si tratti di classe diversa, il sorpasso deve essere portato con le necessarie precauzioni. Nell'affrontare doppia curva sx/dx, Armineto non raggiunge alcun affiancamento, neppure parziale, con l'auto di Zerbato, il quale non ha alcun obbligo di concedere il passo al di fuori della sua linea ideale. Ne consegue un tamponamento che produce la perdita di controllo da parte del reclamante. A nulla può valore la difesa del reclamato nella parte in cui adduce a ostruzioni nel doppiaggio, giacché non documentate.
Ai commina a Antonio Armiento la sanzione della decurtazione di 4 (quattro) punti in classifica [MODERATA]
Reclamo per contatto al 5° giro. Si apprezza l'errore di Milan Rajkovic in sorpasso su Armiento in doppia curva sx/dx. Milan Rajkovic tenta l'ingresso in interno traiettoria, poi allargando sufficientemente da andare al contatto con il posteriore dell'auto di Armiento e provocarne la perdita di controllo e di posizioni. Si valuta inoltre che Milan Rajkovic aveva l'opportunità di valutare adeguatamente le condizioni pericoloso di un sorpasso, considerato che in entrambe le curve Armiento aveva denotato una parziale perdita di aderenza.
Protest by contact in 5th lap. Milan Rajkovic's mistake in overtaking Armiento on a double curve left / right. Milan Rajkovic tries to enter internal trajectory, then widening sufficiently to make contact with the rear of the Armiento's  car and cause him to lose control and positions. It is also estimated that Milan Rajkovic had the opportunity to adequately assess the dangerous conditions of a pass, given that in both Armiento curves he had shown a partial loss of grip.
Si commina a Milan Rajkovic la sanzione della decurtazione di 4 (quattro) punti in classifica [MODERATA]
Milan Rajkovic: penalty of 4 (four) points in standings [MODERATE]