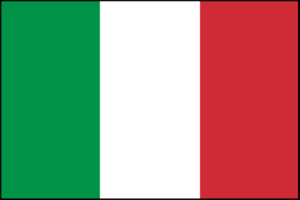 ISCRIZIONE AL CAMPIONATO E NUMERO DI PARTECIPANTI
L'iscrizione al Campionato IEDA LAMBORGHINI CHALLENGE 2021 è gratuita.
Le iscrizioni al campionato apriranno contestualmente alla pubblicazione del presente Regolamento e chiuderanno alle 23:59 del 24/01/2021.
L'iscrizione al Campionato sarà formalizzata compilando il modulo che verrà messo a disposizione sul portale dell'organizzatore al MODULO IN FONDO A QUESTA PAGINA.
Non vi è limite al numero di iscrizioni, ma ma sarà ammesso al via un numero massimo di 70 vetture suddivise in due SPLIT.
LIMITE CONDUTTORI DI UN TEAM
All'atto dell'iscrizione il conduttore sara è tenuto a dichiarare l'eventuale appartenenza ad un Team.
Ciascun Team non può schierare più di 5 vetture.
Non vi sono limiti al numero di iscrizioni per ciascun team, ma nel caso rientrassero tra i 70 prequalificati un numero maggiore di 5, saranno considerati qualificati i migliori 5 delle prequalifiche stesse.
I conduttori esclusi saranno posizionati in riserva in base alla loro posizione nella classifica delle prequalifiche, e saranno ammessi al secondo SPLIT solo nel caso di ritiro o squalifica, fatta salva l'eccedenza nel numero di appartenenti ad un Team già partecipante.
L'organizzatore si riserva la possibilità di negare la partecipazione, in qualsiasi momento, al conduttore che abbia dichiarato l'appartenenza ad un team nonostante, al momento della pubblicazione del regolamento e per un significativo periodo di tempo, sia stato evidente il suo legame con altro team iscritto.
NUMERI DI GARA
Nelle sessioni di gara, a ogni concorrente sarà attribuito il numero di gara conformemente a quello comunicato all'atto dell'iscrizione.
In caso di numero di gara comunicato sia già stato opzionato da altro concorrente, l'organizzatore provvederà all'attribuzione di un nuovo numero in ordine crescente a partire dal N. 1.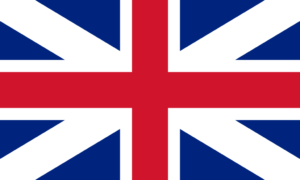 REGISTRATION TO THE CHAMPIONSHIP AND NUMBER OF PARTICIPANTS
Signup for the IEDA LAMBORGHINI 2021 Championship is free.
Registrations for the championship will open at the same time as the publication of these Regulations and will close at 23:59 on 24/01/2021.
Registration for the Championship will be formalized by filling the FORM AT THE BOTTOM OF THIS PAGE.
There is no limit to the number of entries, but a maximum number of 70 cars divided into two SPLITs will be admitted to the start..
LIMIT OF DRIVERS OF A TEAM
Upon registration, the driver will be required to declare whether he belongs to a Team.
Each Team cannot field more than 5 cars.
There is no limit to the number of entries for each team, but if a number greater than 5 are among the 70 pre-qualified, the best 5 of the pre-qualifications will be considered qualified.
The excluded drivers will be placed in reserve, based on their position in the prequalification ranking, and will be admitted to SPLIT 2 only in the case of withdrawal or disqualification, without prejudice to the excess in the number of members of an already participating Team.
The organizer reserves the right to deny participation, at any time, to the conductor who has declared belonging to a team despite the fact that, at the time of publication of the regulation and for a significant period of time, his connection with other team enrolled.
RACE NUMBERS
In the competition sessions, each competitor will be assigned the race number in accordance with that communicated at the time of registration.
If the race number communicated has already been optioned by another competitor, the organizer will assign a new number in ascending order starting from No. 1.
---
REGISTRED
| # | UID | NAME | RATING PJC2 | RATING GTS | NICKNAME | ID PSN | SRL TEAM | SIM NAME | ID | ID PSN 2ND DRIVER | LINE | | CAR | LIVERY | CAR # | TEAM |
| --- | --- | --- | --- | --- | --- | --- | --- | --- | --- | --- | --- | --- | --- | --- | --- | --- |
| 1 | 2732 | Maurizio Cairoli | | | mauri | | | Maurizio Cairoli | 40524 | #_BOOKINGFORMCUSTOM{partner} | DSL 7M/500K | | #_BOOKINGFORMCUSTOM{auto} | | #4 | Cairoli Racing |
| 2 | 2674 | Daniele Proietti Rocchi | 4485 | 0 | Dani1927 | Dani1927 | FIR – Factory Italian Racers | Daniele Proietti Rocchi | 545199 | #_BOOKINGFORMCUSTOM{partner} | FIBRA 300/50M | | #_BOOKINGFORMCUSTOM{auto} | | #10 | Codega Squadra Corse |
| 3 | 2765 | Vincenzo Caravello | | | novamax | | SRT Screaming Eagle | Vincenzo Caravello | 235667 | #_BOOKINGFORMCUSTOM{partner} | FIBRA 100M/20M | | #_BOOKINGFORMCUSTOM{auto} | | # | SRT Screaming eagle |
| 4 | 2941 | Marco Guerranti | | | Marcog09 | | | Marco Guerranti | 483406 | #_BOOKINGFORMCUSTOM{partner} | FIBRA 50M/10 | | #_BOOKINGFORMCUSTOM{auto} | | #709 | Versilia Racing Team |
| 5 | 2835 | Stefano Guiducci | | | Stefano Guiducci | | | Stefano Guiducci | 441428 | #_BOOKINGFORMCUSTOM{partner} | FIBRA 50M/10 | | #_BOOKINGFORMCUSTOM{auto} | | #516 | Versilia Racing Team |
| 6 | 3623 | Davide Colombo | | | Rezael87 | | | Davide Colombo | 30993 | #_BOOKINGFORMCUSTOM{partner} | FIBRA 100M/20M | | #_BOOKINGFORMCUSTOM{auto} | | #7 | Codega Squadra Corse |
| 7 | 3626 | Andrea Cairoli | | | Cairoli Andrea | | | Andrea Cairoli | 447137 | #_BOOKINGFORMCUSTOM{partner} | DSL 7M/500K | | #_BOOKINGFORMCUSTOM{auto} | | # | Cairoli Racing |
| 8 | 2837 | DARIO RAFFAETA | | | Dario Raffaeta | | | Dario Raffaeta | 441348 | #_BOOKINGFORMCUSTOM{partner} | FIBRA 100M/20M | | #_BOOKINGFORMCUSTOM{auto} | | #07 | Versilia Racing Team |
| 9 | 3625 | Tommaso Di Liddo | | | tommy737ng | | | Tommaso Di Liddo | 389897 | #_BOOKINGFORMCUSTOM{partner} | FIBRA 100M/20M | | #_BOOKINGFORMCUSTOM{auto} | | #3 | Codega Squadra Corse |
| 10 | 3006 | Martino Vallisari | | | Valli96 | | | Martino Vallisari | 504159 | #_BOOKINGFORMCUSTOM{partner} | FIBRA 100M/20M | | #_BOOKINGFORMCUSTOM{auto} | | #004 | Versilia Racing Team |
| 11 | 2669 | Denis Cencig | | | MrCencig | | | Denis Cencig | 447040 | #_BOOKINGFORMCUSTOM{partner} | FIBRA 300/50M | | #_BOOKINGFORMCUSTOM{auto} | | #3 | PRIVATE |
| 12 | 3628 | Alessandro Lao | | | lalealex | | | Alessandro Lao2 | 479094 | #_BOOKINGFORMCUSTOM{partner} | FIBRA 300/50M | | #_BOOKINGFORMCUSTOM{auto} | | #19 | Codega Squadra Corse |
| 13 | 2754 | Maurizio Scotti di Uccio | | | Maurizio Scotti di Uccio | | | Maurizio Scotti di Uccio | 18782 | #_BOOKINGFORMCUSTOM{partner} | FIBRA 50M/10 | | #_BOOKINGFORMCUSTOM{auto} | | #17 | Scuderia Italiana Simulazioni |
| 14 | 191 | Alberto Gabbiani | 2746 | 1514 | Blackninjo | Blackninjo | eRacing Team | Alberto Gabbiani | 349781 | #_BOOKINGFORMCUSTOM{partner} | FIBRA 100M/20M | | #_BOOKINGFORMCUSTOM{auto} | | #92 | eRacing Team |
| 15 | 620 | Ivo Andreini Andreini | | | ivo.andreini | | | ivo Andreini | 219238 | #_BOOKINGFORMCUSTOM{partner} | DSL 10M/1M | | #_BOOKINGFORMCUSTOM{auto} | | #007 | Prodrive eSport |
| 16 | 3089 | Alessio Gonnelli | | | Alessio Gonnelli | | | Alessio Gonnelli | 492444 | #_BOOKINGFORMCUSTOM{partner} | FIBRA 100M/20M | | #_BOOKINGFORMCUSTOM{auto} | | #34 | Versilia Racing Team |
| 17 | 3630 | Thomas Cope Cope | | | TCRacing4x | | | Thomas Cope | 431690 | #_BOOKINGFORMCUSTOM{partner} | DSL 7M/500K | | #_BOOKINGFORMCUSTOM{auto} | | #64 | Team Oblivion Racing |
| 18 | 2908 | Igor Bembic | | | Igor Bembic | | | Igor Bembic | 90811 | #_BOOKINGFORMCUSTOM{partner} | FIBRA 100M/20M | | #_BOOKINGFORMCUSTOM{auto} | | #29 | BalPio Racing |
| 19 | 2568 | Antonio Vittozzi | 0 | 1336 | Biohunter | EMS_Biohunter | Team Energy Motor Sport | Antonio Vittozzi | 499273 | #_BOOKINGFORMCUSTOM{partner} | FIBRA 100M/20M | | #_BOOKINGFORMCUSTOM{auto} | | #83 | SRC Squadra Corse |
| 20 | 3632 | Dylan Stone | | | Mondae75 | | | Dylan Stone | 365478 | #_BOOKINGFORMCUSTOM{partner} | DSL 7M/500K | | #_BOOKINGFORMCUSTOM{auto} | | #72 | Team Oblivion Racing |
| 21 | 2074 | Dario Agnello | | | NinetyOne19 | | | Dario Agnello | 405096 | #_BOOKINGFORMCUSTOM{partner} | FIBRA 50M/10 | | #_BOOKINGFORMCUSTOM{auto} | | #19 | Absolute Motorsport |
| 22 | 2025 | Andrea Salvi | | | Andreus6 | | | Andrea Salvi | 88027 | #_BOOKINGFORMCUSTOM{partner} | FIBRA 100M/20M | | #_BOOKINGFORMCUSTOM{auto} | | #707 | ABSOLUTE MOTORSPORT |
| 23 | 3634 | Daniele Giulianetti | | | Daniele Giulianetti | | | Daniele Giulianetti | 570593 | #_BOOKINGFORMCUSTOM{partner} | FIBRA 100M/20M | | #_BOOKINGFORMCUSTOM{auto} | | #63 | PRIVATE |
| 24 | 2887 | Alessandro Voltolina | | | alevoltolina | | | Alessandro Voltolina | 462887 | #_BOOKINGFORMCUSTOM{partner} | FIBRA 100M/20M | | #_BOOKINGFORMCUSTOM{auto} | | #35 | Absolute Motorsport |
| 25 | 590 | Giosue Leocata | | | josh | | | GIOSUE LEOCATA | 64364 | #_BOOKINGFORMCUSTOM{partner} | DSL 7M/500K | | #_BOOKINGFORMCUSTOM{auto} | | #58 | Private |
| 26 | 2782 | Andrea Lo Presti Costantino | | | Aviatore | | | Andrea Lo Presti Costantino | 110001 | #_BOOKINGFORMCUSTOM{partner} | FIBRA 100M/20M | | #_BOOKINGFORMCUSTOM{auto} | | #12 | Scuderia Italiana Simulazioni |
| 27 | 1815 | Stefano Tonelli | | | stetonelli | | | Stefano Tonelli | 410995 | #_BOOKINGFORMCUSTOM{partner} | FIBRA 50M/10 | | #_BOOKINGFORMCUSTOM{auto} | | #55 | Scuderia Italiana Simulazioni |
| 28 | 1918 | Nicola Lippi | | | nicola.lippi@gmail.com | | | Nicola Lippi | 381560 | #_BOOKINGFORMCUSTOM{partner} | DSL 20M/1M | | #_BOOKINGFORMCUSTOM{auto} | | #7 | GTS Racing |
| 29 | 2958 | Giuseppe Ali | | | weah1984 | | | Giuseppe ali | 481212 | #_BOOKINGFORMCUSTOM{partner} | DSL 20M/1M | | #_BOOKINGFORMCUSTOM{auto} | | #14 | Sikania Endurance |
| 30 | 3637 | Paolo Minniti | | | Paolo Minniti | 518027 | | Paolo Minniti | 518027 | #_BOOKINGFORMCUSTOM{partner} | DSL 7M/500K | | #_BOOKINGFORMCUSTOM{auto} | | #63 | private |
| 31 | 3639 | Marco Molella | | | MoMo74 | | | Marco Molella | 528512 | #_BOOKINGFORMCUSTOM{partner} | DSL 20M/1M | | #_BOOKINGFORMCUSTOM{auto} | | #74 | PRIVATE |
| 32 | 3636 | Fabio Zaralli | | | Zaralli Fabio | 483605 | | Fabio Zaralli | 483605 | #_BOOKINGFORMCUSTOM{partner} | FIBRA 100M/20M | | #_BOOKINGFORMCUSTOM{auto} | | #14 | private |
| 33 | 2906 | Stefano Lobuono | | | skiddolo | | | stefano lobuono2 | 462064 | #_BOOKINGFORMCUSTOM{partner} | FIBRA 100M/20M | | #_BOOKINGFORMCUSTOM{auto} | | #24 | Absolute Motorsport |
| 34 | 3629 | Gianluca Capezzuto | | | gianluca capezzuto | | | Gianluca Capezzuto | 553173 | #_BOOKINGFORMCUSTOM{partner} | FIBRA 300/50M | | #_BOOKINGFORMCUSTOM{auto} | | #72 | SRT screaming eagle |
| 35 | 3640 | Nicola Cona | | | Nicola Cona | | | Nicola Cona | 567538 | #_BOOKINGFORMCUSTOM{partner} | FIBRA 50M/10 | | #_BOOKINGFORMCUSTOM{auto} | | #41 | GTWR |
| 36 | 1090 | Gianluca Savi | | | glucas | | | Gianluca SAvi | 342282 | #_BOOKINGFORMCUSTOM{partner} | FIBRA 300/50M | | #_BOOKINGFORMCUSTOM{auto} | | #58 | GTS Racing |
| 37 | 1974 | Andro Pertot | | | andro5 | | | Andro Pertot | 258607 | #_BOOKINGFORMCUSTOM{partner} | DSL 7M/500K | | #_BOOKINGFORMCUSTOM{auto} | | #58 | Andersen Racing |
| 38 | 3642 | Fabio Diana | | | Fabio Diana | | | FabioDiana2 | 567608 | #_BOOKINGFORMCUSTOM{partner} | FIBRA 100M/20M | | #_BOOKINGFORMCUSTOM{auto} | | #86 | GTWR |
| 39 | 1942 | Cristian Fedeli | | | Spark | | | Cristian Fedeli | 374779 | #_BOOKINGFORMCUSTOM{partner} | FIBRA 100M/20M | | #_BOOKINGFORMCUSTOM{auto} | | #69 | GTS Racing |
| 40 | 2014 | Giacomo Grammatico | | | gog801 | | | Giacomo Grammatico | 313295 | #_BOOKINGFORMCUSTOM{partner} | FIBRA 300/50M | | #_BOOKINGFORMCUSTOM{auto} | | #80 | Leo Racing Team |
| 41 | 2693 | Gabriele Ferrero | | | Gabriele Ferrero | | | Gabriele ferrero | 406180 | #_BOOKINGFORMCUSTOM{partner} | DSL 7M/500K | | #_BOOKINGFORMCUSTOM{auto} | | #101 | GTS Racing Team |
| 42 | 2704 | Gianluca De Matteo | | | patterson83 | | | Gianluca De Matteo | 157421 | #_BOOKINGFORMCUSTOM{partner} | DSL 20M/1M | | #_BOOKINGFORMCUSTOM{auto} | | #91 | FastLane eRacing Team |
| 43 | 2786 | Paolo Taddeolini | | | teddyfaster | | | Paolo Ernesto Taddeolini | 327245 | #_BOOKINGFORMCUSTOM{partner} | FIBRA 50M/10 | | #_BOOKINGFORMCUSTOM{auto} | | #074 | Fastlane eRacing Team |
| 44 | 2688 | Giuseppe Guarino | | | Beppeclubita | Beppe_clubita | SRT Screaming Eagle | Giuseppe Guarino | 416882 | #_BOOKINGFORMCUSTOM{partner} | FIBRA 100M/20M | | #_BOOKINGFORMCUSTOM{auto} | | #73 | SRC Squadra Corse |
| 45 | 2905 | Alessandro Berti | | | Ale77 | | | Alessandro Berti | 492021 | #_BOOKINGFORMCUSTOM{partner} | FIBRA 100M/20M | | #_BOOKINGFORMCUSTOM{auto} | | #77 | PRIVATE |
| 46 | 2994 | Alessio Novelli | | | Alessio Novelli | | | Alessio Novelli | 378951 | #_BOOKINGFORMCUSTOM{partner} | FIBRA 100M/20M | | #_BOOKINGFORMCUSTOM{auto} | | #8 | FastLane eRacing Team |
| 47 | 623 | Andrea Alberti | | | Paletta | chiaraeandrea | | Andrea Alberti | 351597 | #_BOOKINGFORMCUSTOM{partner} | FIBRA 100M/20M | | #_BOOKINGFORMCUSTOM{auto} | | #10 | DRS Wave Italy |
| 48 | 2712 | Renzo Cuomo | | | renzo cuomo | | | Renzo Cuomo | 379543 | #_BOOKINGFORMCUSTOM{partner} | FIBRA 100M/20M | | #_BOOKINGFORMCUSTOM{auto} | | #28 | DRS Wave Italy |
| 49 | 1070 | Marco Intrieri | | | Marco Intrieri | | | Marco Intrieri | 339816 | #_BOOKINGFORMCUSTOM{partner} | FIBRA 50M/10 | | #_BOOKINGFORMCUSTOM{auto} | | #84 | DriveGameSeat Racing Team |
| 50 | 3649 | bruno blanco | | | Brubla79 | | | Bruno Blanco3 | 147903 | #_BOOKINGFORMCUSTOM{partner} | DSL 7M/500K | | #_BOOKINGFORMCUSTOM{auto} | | #27 | Private |
| 51 | 3650 | Luca Rivella | | | Offlaga | | | Luca Rivella | 559684 | #_BOOKINGFORMCUSTOM{partner} | FIBRA 300/50M | | #_BOOKINGFORMCUSTOM{auto} | | #55 | PRIVATE |
| 52 | 3648 | Roberto Cosi | | | robiturbo74 | | | Roberto Cosi | 581458 | #_BOOKINGFORMCUSTOM{partner} | FIBRA 300/50M | | #_BOOKINGFORMCUSTOM{auto} | | #33 | FastLane eRacing Team |
| 53 | 3645 | Davide Bruno | | | davibrunix | | | Davide Bruno3 | 539649 | #_BOOKINGFORMCUSTOM{partner} | DSL 7M/500K | | #_BOOKINGFORMCUSTOM{auto} | | #19 | KGT SIMRACING TEAM |
| 54 | 2987 | Andrea Stefanina | | | steefaaa | | SRT Screaming Eagle | Andrea Stefanina | 100296 | #_BOOKINGFORMCUSTOM{partner} | FIBRA 50M/10 | | #_BOOKINGFORMCUSTOM{auto} | | #22 | SRT Screaming Eagle |
| 55 | 3653 | Davide Porceddu | | | DavidePorceddu2 | | | Davide Porceddu | 152395 | #_BOOKINGFORMCUSTOM{partner} | FIBRA 100M/20M | | #_BOOKINGFORMCUSTOM{auto} | | #28 | Private |
| 56 | 3652 | Alex Pederzini | | | Alex Pederzini | | | Alex .A. Pederzini | 587012 | #_BOOKINGFORMCUSTOM{partner} | DSL 7M/500K | | #_BOOKINGFORMCUSTOM{auto} | | #10 | KGT Simracing |
| 57 | 3654 | Jonny Lanzanova | | | Jonny Lanzanova | | | Jonny Lanzanova | 521869 | #_BOOKINGFORMCUSTOM{partner} | DSL 20M/1M | | #_BOOKINGFORMCUSTOM{auto} | | #147 | Private |
| 58 | 3633 | Vítor Brás | | | Vitark | | | Vítor Brás | 178623 | #_BOOKINGFORMCUSTOM{partner} | DSL 20M/1M | | #_BOOKINGFORMCUSTOM{auto} | | # | Team Oblivion Racing |
| 59 | 2710 | Alessio Bernardini | | | Alessio Bernardini | | Ballas Team Esports | Alessio Bernardini | 443123 | #_BOOKINGFORMCUSTOM{partner} | FIBRA 100M/20M | | #_BOOKINGFORMCUSTOM{auto} | | #8 | Eagles eSport |
| 60 | 3627 | Sandro Orsini | | | Gabbiano70 | 517575 | | Sandro Orsini | 517575 | #_BOOKINGFORMCUSTOM{partner} | DSL 7M/500K | | #_BOOKINGFORMCUSTOM{auto} | | #10 | Team Gabbiano |
| 61 | 1758 | Dino Lombardi | | | Flippato | | | Dino Lombardi2 | 79322 | #_BOOKINGFORMCUSTOM{partner} | FIBRA 100M/20M | | #_BOOKINGFORMCUSTOM{auto} | | #13 | Leo Racing Team |
| 62 | 223 | Marco Scopelliti | 0 | 421 | snakeater4444 | SNAKEATER4444 | | Marco Scopelliti | 292147 | #_BOOKINGFORMCUSTOM{partner} | FIBRA 300/50M | | #_BOOKINGFORMCUSTOM{auto} | | #35 | KGT simracing team |
| 63 | 3657 | christian morre | | | christian morre | | | Christian Morre | 431562 | #_BOOKINGFORMCUSTOM{partner} | FIBRA 100M/20M | | #_BOOKINGFORMCUSTOM{auto} | | #16 | kgt sim racing |
| 64 | 3643 | Lemuel Mironi | | | Lem GRR | | | Lemuel Mironi | 506499 | #_BOOKINGFORMCUSTOM{partner} | DSL 20M/1M | | #_BOOKINGFORMCUSTOM{auto} | | #88 | Grid Rivals Racing Team Orange |
| 65 | 3659 | Marco Grana | | | Marco Grana | Marchino117 | | Marco Grana | 318360 | #_BOOKINGFORMCUSTOM{partner} | DSL 7M/500K | | #_BOOKINGFORMCUSTOM{auto} | | #117 | Grana Racing |
| 66 | 3631 | Mirko Bortolotti | | | Mirko Bortolotti | | | Mirko Bortolotti | 421827 | #_BOOKINGFORMCUSTOM{partner} | DSL 7M/500K | | #_BOOKINGFORMCUSTOM{auto} | | #888 | GazX Racing Team |
| 67 | 3660 | Maximilian Paul | | | MaxPaul6 | | | Maximilian Paul | 427574 | #_BOOKINGFORMCUSTOM{partner} | DSL 7M/500K | | #_BOOKINGFORMCUSTOM{auto} | | #71 | GazX Racing Team |
| 68 | 2933 | Claudio Codazzi | | | codaz79 | | | Claudio Codazzi | 374173 | #_BOOKINGFORMCUSTOM{partner} | FIBRA 50M/10 | | #_BOOKINGFORMCUSTOM{auto} | | # | GTS Racing Team |
| 69 | 3646 | Costantino Marino | | | staxo | | | Costantino Marino | 516492 | #_BOOKINGFORMCUSTOM{partner} | FIBRA 100M/20M | | #_BOOKINGFORMCUSTOM{auto} | | # | private |
| 70 | 2831 | Emanuele Petri | | | Emanuele Petri | | | Emanuele Petri | 121280 | #_BOOKINGFORMCUSTOM{partner} | FIBRA 100M/20M | | #_BOOKINGFORMCUSTOM{auto} | | #34 | SRC Squadra Corse |
| 71 | 3662 | Andrea Romi | | | Andrea Romi | / | | Andrea Romi | 376338 | #_BOOKINGFORMCUSTOM{partner} | FIBRA 300/50M | | #_BOOKINGFORMCUSTOM{auto} | | #88 | DRS Wave Italy |
| 72 | 3661 | Daniele Fadda | | | dani89ita | | | Daniele fadda | 380477 | #_BOOKINGFORMCUSTOM{partner} | FIBRA 100M/20M | | #_BOOKINGFORMCUSTOM{auto} | | #889 | Drs Wave Italy |
| 73 | 3624 | Ike Ramos | | | ikeramos | | | Ike Ramos | 239510 | #_BOOKINGFORMCUSTOM{partner} | DSL 7M/500K | | #_BOOKINGFORMCUSTOM{auto} | | #819 | 0km MP Racing |
| 74 | 1476 | Simone Maria Marcenò | | | Zz3nn4rm4nd027 | | | Simone Maria Marcenò | 153033 | #_BOOKINGFORMCUSTOM{partner} | DSL 7M/500K | | #_BOOKINGFORMCUSTOM{auto} | | #27 | Logitech G Altus eSports |
| 75 | 2644 | Lorenzo De Ciutiis | | | lox10298 | | | Lorenzo De Ciutiis | 228132 | #_BOOKINGFORMCUSTOM{partner} | DSL 10M/1M | | #_BOOKINGFORMCUSTOM{auto} | | #77 | DriveGameSeat Racing Team |
| 76 | 3656 | Bruno Oliveira | | | Brunooliveira | | | Bruno Oliveira5 | 251051 | #_BOOKINGFORMCUSTOM{partner} | FIBRA 50M/10 | | #_BOOKINGFORMCUSTOM{auto} | | #27 | Twenty7 Motorsport |
| 77 | 3664 | Tommaso Chiti | | | Tommaso Chiti | | | Tommaso Chiti | 572994 | #_BOOKINGFORMCUSTOM{partner} | DSL 7M/500K | | #_BOOKINGFORMCUSTOM{auto} | | #68 | Absolute Motorsport |
| 78 | 2924 | Roberto Kovac | | | Roberto Kovac | | | Roberto Stefano Kovac | 253839 | #_BOOKINGFORMCUSTOM{partner} | DSL 20M/1M | | #_BOOKINGFORMCUSTOM{auto} | | #069 | Absolute Motorsport ERacing Team |
| 79 | 3665 | Davide Massari | | | Davide Massari | 521313 | | Davide Massari | 521313 | #_BOOKINGFORMCUSTOM{partner} | DSL 7M/500K | | #_BOOKINGFORMCUSTOM{auto} | | #12 | Private |
| 80 | 2939 | Enrico Filipozzi | | | EnricoFilipozzi | | | Enrico Filipozzi | 487303 | #_BOOKINGFORMCUSTOM{partner} | DSL 10M/1M | | #_BOOKINGFORMCUSTOM{auto} | | #893 | PRIVATE |
| 81 | 3608 | Eddie Piazza | | | eddie piazza | | | Edoardo Piazza | 402182 | #_BOOKINGFORMCUSTOM{partner} | FIBRA 50M/10 | | #_BOOKINGFORMCUSTOM{auto} | | #96 | PRIVATE |
| 82 | 8 | Marcello Caserta | 2045 | 0 | biddazzo | biddazzo | Absolute Motorsport | Marcello. Caserta. | 319316 | #_BOOKINGFORMCUSTOM{partner} | FIBRA 50M/10 | | #_BOOKINGFORMCUSTOM{auto} | | # | Absolute Motorsport |
| 83 | 2815 | Michele Battisti | | | migi87 | | | Michele Battisti | 327258 | #_BOOKINGFORMCUSTOM{partner} | DSL 20M/1M | | #_BOOKINGFORMCUSTOM{auto} | | #17 | FastLane eRacing Team |
| 84 | 1872 | Albino Guani | | | Albino Guani | 254472 | | Albino Guani | 254472 | #_BOOKINGFORMCUSTOM{partner} | FIBRA 100M/20M | | #_BOOKINGFORMCUSTOM{auto} | | #125 | Absolute Motorsport |
| 85 | 2902 | Luca Monti | | | montuca23 | | | Luca Monti | 307482 | #_BOOKINGFORMCUSTOM{partner} | DSL 10M/1M | | #_BOOKINGFORMCUSTOM{auto} | | #23 | Topdriver Simracing Team |
| 86 | 1927 | Silvio Saladdino | | | Silvio Saladdino | | | Silvio Saladdino | 376353 | #_BOOKINGFORMCUSTOM{partner} | DSL 20M/1M | | #_BOOKINGFORMCUSTOM{auto} | | #4 | SRC Squadra Corse |
| 87 | 536 | Antonio Ragonese | 1867 | 5879 | Raghinen | Raghinen | Petrolhead Racing Team | Antonio Ragonese | 593921 | #_BOOKINGFORMCUSTOM{partner} | FIBRA 50M/10 | | #_BOOKINGFORMCUSTOM{auto} | | #26 | Petrolhead Racing |
| 88 | 3670 | Marco Moreno | | | flyby3d | | | Marco Moreno | 19001 | #_BOOKINGFORMCUSTOM{partner} | FIBRA 100M/20M | | #_BOOKINGFORMCUSTOM{auto} | | #55 | Codega Squadra Corse |
| 89 | 3671 | Marcello Barisione | | | darthciccius | | | Marcello Barisione | 476164 | #_BOOKINGFORMCUSTOM{partner} | FIBRA 300/50M | | #_BOOKINGFORMCUSTOM{auto} | | # | PRIVATE |
| 90 | 3673 | Alberto Cigolini | | | Alberto Cigolini | | | Alberto Cigolini | 481749 | #_BOOKINGFORMCUSTOM{partner} | DSL 20M/1M | | #_BOOKINGFORMCUSTOM{auto} | | #16 | SRT Screaming Eagle |
| 91 | 2053 | Marco Faraone | | | Faraone | | | Marco Faraone | 310083 | #_BOOKINGFORMCUSTOM{partner} | FIBRA 100M/20M | | #_BOOKINGFORMCUSTOM{auto} | | #67 | Farasimtech |
WAITING APPROVATION
| # | UID | NAME | RATING PJC2 | RATING GTS | NICKNAME | ID PSN | SRL TEAM | SIM NAME | ID | ID PSN 2°Pilota | LINE | | CAR | LIVERY | CAR # | TEAM |
| --- | --- | --- | --- | --- | --- | --- | --- | --- | --- | --- | --- | --- | --- | --- | --- | --- |




Prenotazioni