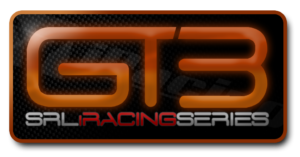 The SRL iRacing GT3 Series kicks off with the first season 2018/2019. Six powerful GT3 competing in ten races, where the three different phases for the same number of scoring systems will allow all the drivers to race for the title up to the fiery final rush. Prizes for the top five in standings, prizes for participation and fair play.
All events will be broadcast live by SimracingLegaueTV
REGOLAMENTO
Principi Generali

Per quanto non espressamente previsto, si rimanda alle Regole Generali.

L'orario di apertura del server è indicato a fianco di ciascuna data di gara.

Iscrizione

Il Campioanto avrà luogo solo al raggiungimento di un minimo di 20 iscrizioni.
L'iscrizione (a fondo pagina) deve contenere obbligatoriamente nome, cognome e ID iRacing del partecipante.
La quota di partecipazione è fissata a 7,00USD quale contributo per le spese di hosting, broadcasting e consolidamento montepremi. L'approvazione dell'iscrizione è vincolata alla verifica del buon fine dell'operazione.
La partecipazione al campionato è altresì subordinata all'ingresso come membro nella iRacing League di SRL che sarà confermata solo a iscrizione accettata.
La richiesta di rimborso per l'eventuale ritiro della propria partecipazione dovrà pervenire prima del termine delle iscrizioni a info@simracingleague.it.
Non è previsto alcun rimborso per ritiri pervenuti dopo tale termine. 

Posizione finale dei disconnessi e squalificati in gara

Ai fini della classifica finale, i soli piloti che percepiranno punti saranno quelli indicati come "running" nel report di gara fornito da iRacing.

Reclami

La violazione delle norme di comportamento in pista sono gestite in parte da iRacing. Per qualsiasi episodio è comunque possibile presentare reclamo come da regolamento.

Montepremi

Il montepremi è determinato dalla somma complessiva delle quote di partecipazione, al netto delle spese di hosting e SRLTV.

I primi cinque classificati riceveranno (in iDollars) in premio la percentuale corrispondente a:




P1 – circa 45% (comunque non inferiore a 45,00USD)

P2 – circa 30% 

(comunque non inferiore a 30,00USD)

P3 – circa 15% 

(comunque non inferiore a 15,00USD)
P4 – circa 10% (comunque non inferiore a 10,00USD)
P5 – circa 5% (comunque non inferiore a 5,00USD)

Inoltre: 




– rimborso di 2,00USD ai piloti che avranno preso parte a tutte le gare.
– premio di 5,00USD ai primi tre piloti che hanno partecipato ad almeno 8 gare e avranno collezionato la più bassa media di incident points per race.

I premi definitivi saranno comunicati al termine delle iscrizioni.
GENERAL ROLES
General principles

For anything not expressly provided for, please refer to the General Rules.

The server opening hours are shown next to each race date.

Registration

Championship will take place only upon reaching a minimum of 20 participants.
The registration (to page bottom) must necessarily include the participant's name, last name and ID iRacing.
The participation fee is set at 7,00USD, as a contribution to costs of hosting, broadcasting and awards. Approval of the registration is bound to verify the successful completion of the operation.
Participation is also subject to entry as a member of the SRL iRacing League which will be confirmed only upon acceptance.
Refund request for withdrawal of participation must be sent before the end of the registration to info@simracingleague.it.
There is no refund for withdrawals received after this deadline

Final position of disconnected and disqualified.

For standing, the only drivers who will receive points will be those indicated as "running" in race report provided by iRacing.

Claims

The violation of the rules of behavior on the track are managed in part by iRacing. For any episode it is still possible to file a claim.

Awards

The prize money is determined by the total sum of the participation fees, excluding the expenses of hosting and SRLTV.


First five in final standings will receive (in iDollars) a percentage corresponding to:




P1 – approximately  45% 

(in any case not less than 45.00USD)

P2 – approximately 30% 

(in any case not less than 30.00USD)

P3 – approximately  15% 

(in any case not less than 15.00USD)

P4 – approximately  10% 

(in any case not less than 10.00USD)

P5 – approximately 5% 

(in any case not less than 5.00USD)

Furthermore:


– 3.00USD refound for drivers who have partecipated in all the races.
– 5,00USD prize to first three drivers who have participated in at least 8 races and have collected the lowest average incident points per race.

The final prizes will be announced at the end of the registration.
Le SRL GT3 iRacing Series prendono il via con la prima stagione 2018/2019. Sei potenti GT3 che si sfidano in dieci gare, dove le tre diverse fasi per altrettanti sistemi di punteggio permetteranno a tutti i piloti di correre per il titolo sino all'infuocato rush finale. Premi per i cinque primi in classifica, premi per la costanza di partecipazione e fair play, Tutti gli eventi saranno trasmessi live da SimracingLeagueTV.
POINT SYSTEM
Il sistema di punteggi prevede tre diverse fasi (ROAD TO/THE CHAMP/FINAL RUSH) con punti incrementali, in modo che nell'avanzare della competizione i partecipanti godano di sempre maggiori opportunità di recupero in classifica.
Scoring system foresees three different phases (ROAD TO / THE CHAMP / FINAL RUSH) with incremental points, so that during the competition drivers will enjoy more and more opportunities to recover positions in standings
REFUND REQUEST
Refund request for withdrawal of participation must be received before the end of the registration. There is no refund for withdrawals received after this deadline.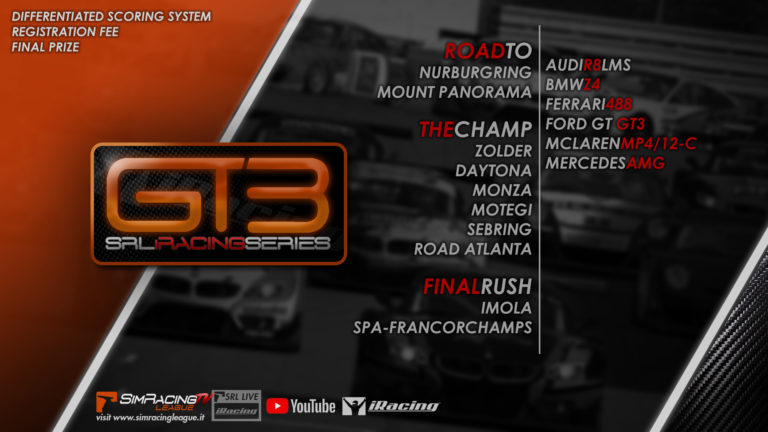 WEEK 1
SEPT, 27 
19.00 GMT
(21.00 CET)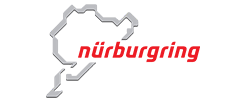 WEEK 2
OCT, 11 
19.00 GMT
(21.00 CET)
WEEK 3
OCT 25 
19.00 GMT
(21.00 CET)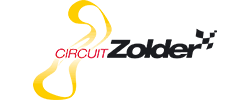 WEEK 4
NOV, 8 
20.00 GMT
(21.00 CET)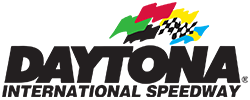 WEEK 5
NOV, 22 
20.00 GMT
(21.00 CET)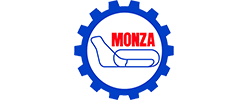 WEEK 6
DEC, 6 
20.00 GMT
(21.00 CET)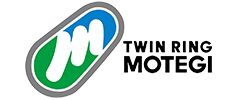 WEEK 7
DEC, 20 
20.00 GMT
(21.00 CET)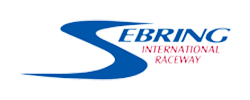 WEEK 8
GEN, 10 
20.00 GMT
(21.00 CET)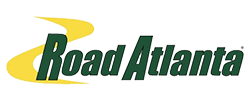 WEEK 9
GEN, 24 
20.00 GMT
(21.00 CET)
WEEK 10
FEB, 7 
20.00 GMT
(21.00 CET)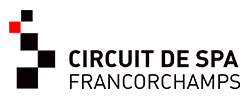 REGISTRATION WALL


(sign up closing on sept, 23 at 22.00 GMT)
---
Confirmed Drivers  0
| UID | RATING | NICKNAME | ID PSN | SRL TEAM | NAME | ID | ID PSN 2°Pilota | LINE | | AUTO | LIVERY | CAR # | TEAM |
| --- | --- | --- | --- | --- | --- | --- | --- | --- | --- | --- | --- | --- | --- |
Waiting Drivers  0

Dopo la registrazione, si consiglia vivamente di inviare la foto del pilota, il logo del team e l'immagine della propria livrea in modo che sia utilizzabili durante la trasmissione LIVE da parte di SRLTv. L'utente che carica le immagini deve corrispondere a quello della registrazione al campionato, così come il Team deve essere il medesimo indicato in fase di sign-up.
After registration, it is highly recommended to send driver's pic, team logo and car's livery pic that will be used during broadcast by SRLTv. The user who uploads images must the same one who has registered for championship and team must be the same indicated in relevant field.
Iscrizioni (Sign Up)
Le iscrizioni per questo evento sono chiuse.