When you're Racing, it's Life.
Anything that happens before or after is just waiting.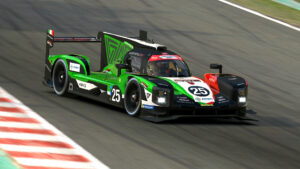 ACI ESport
E' Sacha Gorlè dei Mivano Simracing Everyeye.it a scrivere il suo nome per primo nella hall of fame del Campionato Italiano ESport Prototipi su iRacing nell'edizione di esordio di questo 2021. Una storia che si poteva già ritenere scritta dopo l'assenza del suo diretto avversario Michele Costantini di Apex Racing Team prima a Monza e poi anche a Spa a causa di un infortunio, ma che nulla toglie al talento cristallino del belga, capace di mettere a segno tre vittorie e mai, se non proprio all'ultimo atto, mancare la seconda piazza.
Leggi Tutto »